Art One has been representing students of Arizona universities, community colleges, and high schools, as well as local Arizona artists since 1993.

Please click on the image below to view all artists.

Hours:
Monday thru Saturday – 10:00am – 5:30pm
Sunday – 11:00am – 4:00pm
ArtWalk every Thursday from 7-9pm

Location:
4130 N. Marshall Way
Scottsdale, AZ 85251
(480) 946-5076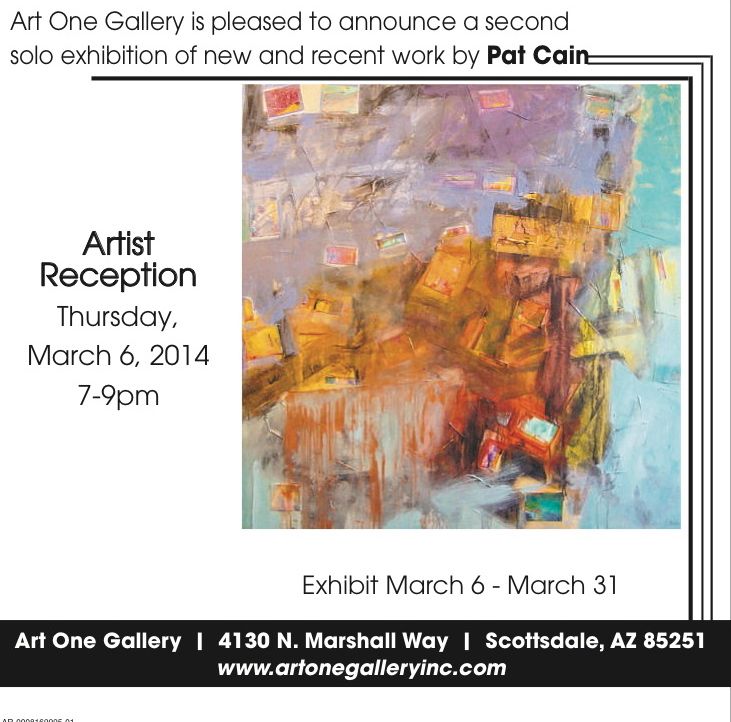 Come on in and see the new solo exhibition of Pat Cain!